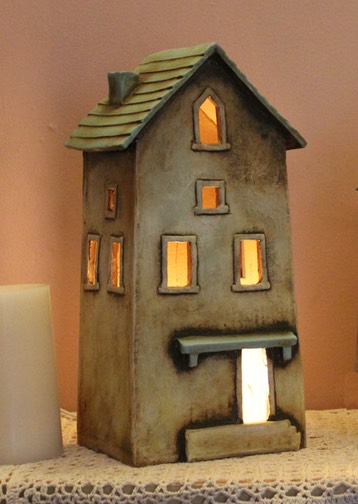 Little Clay House #1
This handmade stoneware house measures 12"h x 6"w x 5"d.  
Tea-light candle not included
This is the first clay house I ever made.  I made it to accommodate a small tealight for illumination.  By the time I made the second house I had figured out how to include a clip-on electric lamp that I thought was a better idea.  As a result, I chose not to sell this one.  It has been sitting on a shelf in my studio for 4 years now gathering dust (i've cleaned it off), so it's time to part with it and send it to a good home.  Maybe yours... 
$50.00 (+$28.00 US shipping/handling)